This wikia is dedicated to the Smallville (Season 11) comics produced by DC. Feel free to help if you want. It's 2013 a new year for Smallville fans and the wiki! We hope that is good period for both the comics and the wiki. Smallville is back!!! The new comic book series picks-up where the show left off (with Clark officially now as Superman!) and features other fan-favorite characters including Oliver Queen/Green Arrow, Chloe Sullivan-Queen, Lois Lane, Lex Luthor, and General Lane. The book features an all-star creative team—in addition to Miller, Smallville Season 11 creators include print cover artist Gary Frank (Superman Secret Origin), digital cover artist Cat Staggs and interiors by Pere Perez (Batgirl).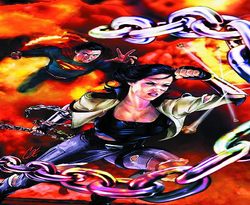 Like Chloe had said at season 10 Wonder Woman is a wonderous woman who will throw you for a loop! Now Diana really comes to Smallville and her world with her! The Amazon Princess and Superman now must face Felix Faust and his magic. Superman will come face to face with the God of the Underworld Hades! Can Superman get out of this situation unharmed? What's your opinion?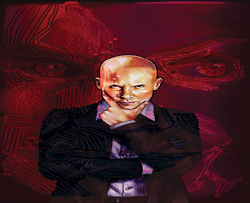 Tess and Lex the two Luthor siblings, their relationship doesn't go well these days! Tess is furious at her brother for killing and now she wants revenge! Can she suppress her feelings and be the Hero everyone believes? Tess now at the Smallville special Hollow she will show us what can do!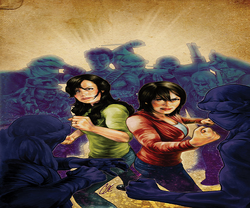 One of the Smallville first featured female characters is back! With the Valkerie Smallville Special Lana Lang is reintroduced to Smallville Season 11! In a new story which features both Lana and Lois against an old and deadly Smallville Villain! Metallo returns! After this adventure will Lana can back someday to see Clark? After this will Metallo and Superman someday clash? What do you think?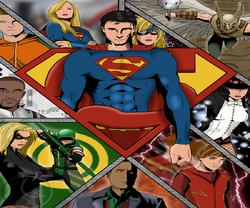 Up until now Smallville season 11 is very good! But what's gonna happen after the Olympus arc? The threat of the Monitor is going to be used as the last arc of season 11? Will more characters of the Justice League be introduced at the comics? What's the future of Smallville?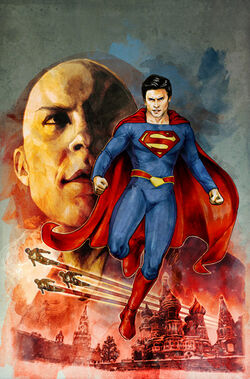 Smallville Season 11 is coming to and close, but that won't be the end of Clark Kent & Co.'s adventures. Starting this fall the popular digital comic book series based on the long-running TV series will segue into a new format. Rather than continuing under the Season 11 banner — which kicked off last year — the DC Comics franchise will now consist of individual miniseries, each one starting with a new No. 1 issue.
The change won't affect the tone or continuity established in Season 11 by writer Bryan Q. Miller. Instead the format tweak is a bid to "get the casual or first-time reader a little more up to speed in each of those No. 1 issues," says Miller, who wrote for the TV show and is on the writing staff of Syfy's Defiance. "Not that we don't already do that to an extent, but [now] the first 20-30 pages of each arc will be more about setting up the status quo for the miniseries, rather than jumping right into things. It's a way to help welcome more people into the Smallville universe that we've been expanding on since the television series ended."
Smallville Poll
Which character do you want to appear at Smallville next?
Help the Wiki by creating these pages
Your help is too valuable for the Wiki!
Related News
At the main reality of Dc comics the main big event now is Trinity War!  The 3 Justice Leagues are at war!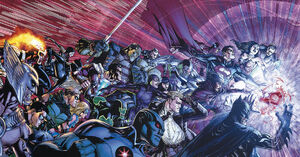 Also, Superman and the Wonder Woman at the New 52 have relationship together instead of Clark being with Lois Lane!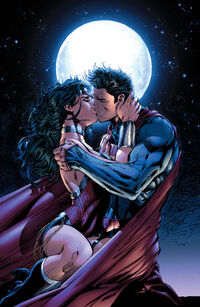 Dc has announced the new series Justice League 3000! No more Legion of Super-Heroes? So who are today's Justice League tomorrow? Clones? Relatives? Robots? Something else?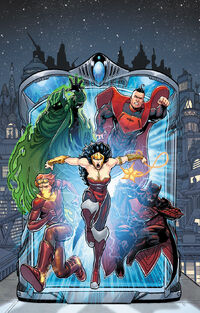 Community content is available under
CC-BY-SA
unless otherwise noted.