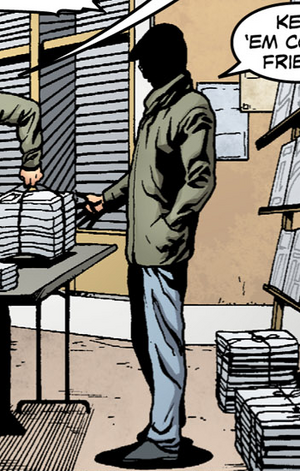 Frank
Frank
Personal Info
Full Name:
Frank
Vital Statistics
Status:
Alive
Species:
Human
Hair Color:
Blond
Eye Color:
Brown
Additional Information
Number of Issues:
2
Frank is a Newspaper and coffee vendor who has worked in Metropolis for a long time
On the TV Series
Edit
In the Comics
Edit
Frank received the morning edition of Daily Planet newspaper talking about alien life of Apokolips, he commented on how he never seen the paper sell so quickly before.
Frank talks with Clark Kent who buys a newspaper about Superman, then all of sudden Lex Luthor appears and buys one too.

Frank was portrayed by the actor Joe Maffei. His name wasn't mentioned until the first issue of Smallville Season 11.
He first appeared in the season eight episode "Infamous".